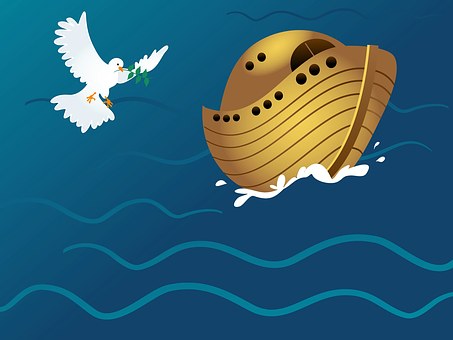 Floods rank as one of the most common and widespread natural disasters in the United States. Whether you live near a coastline, along city streets, near a river or even in the desert, there is a potential for suffering flood damage. In fact, nearly 25% of last year's claims paid by the National Flood Insurance Program (NFIP) were for policies in moderate to low-risk communities. On average, floods cost $6 billion in annual losses in the U.S. Flooding can also result from plumbing failures, frozen pipes, and damaged structures.
Knowing how to prepare and deal with potential flooding in advance can affect how much of your property can be restored and how much has to be replaced.
Flood Action Steps:
BEFORE A FLOOD
Turn off utilities at the main switches or valves if instructed to do so.
Disconnect electrical equipment and appliances
Move vehicles out of low lying parking garages
Raise elevators from bottom floor
AFTER A FLOOD
SAFETY FIRST
While evacuating, avoid attempting to drive through floods or rising water, nearly half of all flash flood fatalities are auto-related
Do not touch electrical equipment if you are wet or standing in water
Do not walk through moving water. Even six inches of moving water can make you fall
Use no open flames (there may be gas escaping from ruptured mains).
Avoid floodwaters. Water may be contaminated by oil, gasoline or raw sewage. Water may also be electrically charged.
Stay out of any building if it is surrounded by floodwaters.
Listen for news reports to learn if the community's water supply is safe to drink.
Return only when authorities say its safe.
Sewage Cleanup and Restoration
Sewer backups should be considered an emergency since the water may contain viruses, bacteria, and other microbes that cause serious illnesses.
Water damage can be classified by the three types of contaminated water.
Category 1: "Clean Water"
Category 1 water is from a clean source like a broken water supply line or leaking faucet. If not
treated quickly, this water can turn into category 2 or 3, depending on length of time, temperature,
and contact with surrounding contaminants.
● Water from a clean source like a broken water line
● If left untreated, can degrade into category 2 or 3

Category 2: "Gray Water"
Category 2 water is contaminated and could cause discomfort or illness. Examples include washing
machine overflow; toilet overflow with some urine, but no feces; or dishwasher overflow.
● May contain bacteria and viruses
● Can quickly degrade into category 3 if left untreated

Category 3: "Black Water"
Category 3 water is grossly contaminated and could cause severe illness or death if ingested and any contact should be avoided. Examples include flooding from rivers to streams, water from beyond the toilet trap, water from the toilet bowl with feces, or standing water that has begun to
support microbial growth.
● May contain untreated sewage, harsh chemicals, and microbes
● Water from flooding rivers or sewer backup
Get Professional Help
When flooding strikes, restoration companies are often overwhelmed with calls. Having an agreement or relationship with a professional restoration company can be the difference between immediate clean up and waiting days or weeks for help. If you do not have a chosen restoration company, consider contacting Gerard Schmidt of ServePro. Gerard can visit your church, identify areas that may be vulnerable to water entry and provide tips to minimize damage should flood water threaten your property. You can reach Gerard at 314-701-5148 or by email at gerard.schmidt@serveproom.com. His website is here