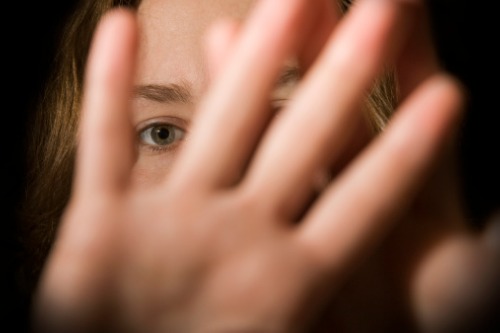 How many times have we heard this about our church? Child Abuse
could never happen at my church. We know everyone in our church. We use background checks! No one would ever abuse a child at our church.
Yet we are in the middle of the worst outbreak of child abuse we have
ever seen. Every day more stories are reported, more victims come
forward, more lawsuits are filed. Some states are lifting the statute of
limitations allowing anyone to file a suit. Others are introducing
legislation, changing the duties and obligations of youth serving
organizations.
Boy scouts, YMCAs, sports teams and churches are all viewed with a
greater responsibility to keep youth safe. How prepared are you to deal
with a case of abuse at your church? If you are not sure, now is the best
time to act! We can help. We have the resources to help your church
identify gaps in your plan. We'll help you fill those gaps and reduce the
risk you face. One of our carriers offers a free self- assessment. You can
find it here. After you take the assessment, call the team at Church
Insurance Management and learn how we can help your church protect
the most vulnerable group in your church, your youth.
How will all these abuse claims impact our church? We've never had a claim!
The Wall Street Journal recently reported that major insurers Travelers
and Chubb have revealed that they have added to their reserves due to
uncertainties about sexual abuse liabilities. Travelers increased their
reserves in the first quarter of 2019 between $50 million and $100
million. While neither of these carriers have a strong presence by
providing coverage to the local church insurance marketplace, they are
leaders in the industry. The Roman Catholic Archdiocese of New York 
recently filed a lawsuit against 31 insurers in an effort to get them to
cover claims ahead of New York's Child Victims Act. Clearly the insurance industry is bracing for the financial impact of future abuse related
claims. Our church carriers are making similar preparations.

While it is impossible to predict exactly how your church will be
impacted, it is safe to say that the cost of purchasing abuse and
molestation liability will increase and the expectations/requirements that you have a satisfactory abuse prevention program will grow as well. You
should expect your insurance carrier to ask more questions about your
prevention programs. They may ask to see your written programs or
want to speak with church leaders about the implementation of your
program. Having a written program on the shelf will probably no longer
suffice. Reducing your risk requires you to fully implement your
prevention program for the protection of all you serve.

Expect recommendations to improve your program, with the condition
that you address any concerns, in order to keep your abuse coverage in
force. You may see changes in the policy language limiting or reducing
coverage in the future. When claims are increasing, insurance companies look for ways to limit their exposure. It will be important to understand
your policy and know what it will and will not pay for when a claim
occurs. This is also a good time to review the limit of coverage your
church carries.
Settlements today are often in the hundreds of thousands of dollars or
more. Settlements of more than $ 1 million are not uncommon. A policy
limit of $50,000 or $100,000 may not be enough to protect you.
Your insurance company may agree to pay the limit quickly, leaving you
to defend yourself and pay the balance. This movement has tremendous
energy behind it. Our times have changed. We may need to change too!

If you have questions or concerns about your current prevention
program or want to learn more about the resources Church Insurance
Management could bring to your church, we are happy to help. We are
just a phone call away.